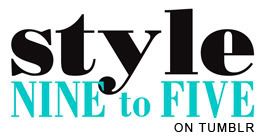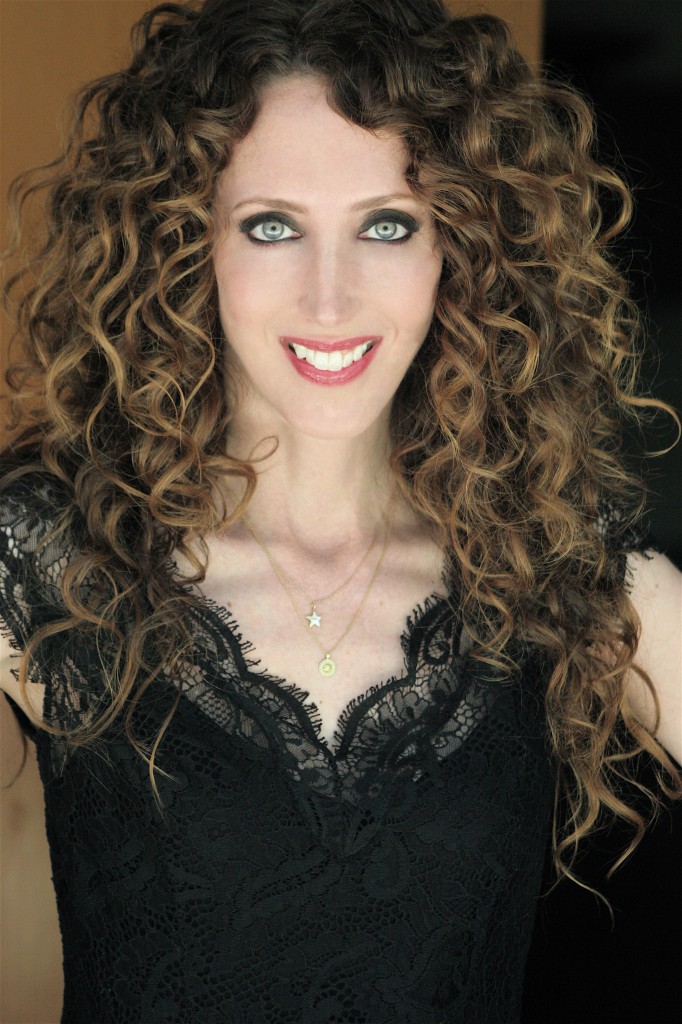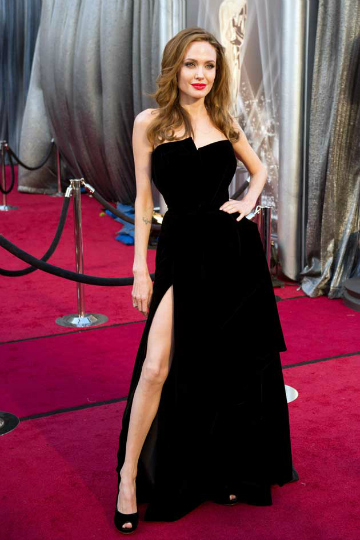 (Photo: Angelina Jolie via MrKate)
Behind every iconic look on the red carpet, on camera or an event is inspired by the creativity and dedication of a stylist. We chatted with celebrity stylist Jen Rade, whose A-list clients include Angelina Jolie, Pink and Kim Kardashian, for an exclusive Q&A about her coveted job as a stylist and even shared a few tricks of the trade:
There are so many people who aspire to become a successful stylist. What are some steps or experiences you think are essential for a career in styling?
Everyone's past in styling is different and it is a difficult job and I want people to know that it's not as simple as "I like clothes and I can put them together well." I always say to become a great stylist I think that you have to love people and find something beautiful in everyone. You must be able to look at people and say, "you have beautiful eyes, beautiful shoulders," everyone has something beautiful and as a stylist it's your job to bring the best in people and personally as a stylist, it's my job to make people feel better about themselves and more confident. When I say loving people, it's about knowing whats going on in the world. Go to an art museum, read books, going to other parts of the world – it's about being aware.
Fashion is a form of self expression, as a stylist, your job is to express themselves in the best way that they can. I'm also a union costume designer and the first thing that you learn, and what I love about costume design, is that the clothing speaks before the character says a word. Before an actor speaks a word, they enter into a scene and your clothing is already talking. its 'talking about socioeconomic class, do you love about color,' everything and its the same way wether your stlyisng or costume design, except in costume design is character but styling its a person. But either way its the clothing is speaking before the person does and I love that aspect of it.
What are some of the challenges of a celebrity stylist? How did you overcome these challenges?
For me, the main challenge is finding the right thing. On a very short period of time, often times we get called and for example, someone has an event on Tuesday and they tell you on a Friday. It's about being resourceful and having great relationships. I'm respectful of designers, I return things quickly and I take very good care of things when I'm borrowing, so time is the biggest challenge. When you're borrowing samples, a lot of brands only have one set of samples one at a time, so they might be in Milan or press and editorial are sharing one set of samples. It's time and availability that makes it difficult.
Styling isn't just about the clothes – every detail matters. What are other features stylists should take note of to complete any look?
I personally always think about a person's hair colour, eye colour and skin tone because those are the things that help determine the right shade of, for example, peach. Peach would look good on one person or it can look sickly and sallow depending on your skin tone. When Michelle Williams wore that mustard yellow Vera Wang, one of my fave Oscar looks of all time, it was breathtaking because it was the absolute perfect colour on her skin. Sometimes, especially with blonde hair if it's not the right blonde for their skin and eyes, if you just tone the blonde down, you can take ten years off your face. You have to think of the body type – what are you showing? If it's a dip down back, then don't make it about the leg. My motto is that everything can't be something. You need a lot of nothings to make your something stand out. I think that every detail does matter, even to the point of taking things away and choosing.
What are 3 essential things you absolutely cannot live without when you're styling?
I can't live without double-stick tape, obviously I need to have pins. I can't live without a sewing kit. I take it from every hotel I've been at in my life. You never know when you're going to have to stitch something. On a day-to-day basis, I need my unsweetened iced tea. It's my one antioxidant. I eat a lot of junk, i'm not a healthy girl, so I love to have my green tea. I also can't be without a lint roller, absolutely, ever. And I absolutely need to have baby wipes and lanolin to wipe out stains.
What is one small thing that women can do every day so they can glow with confidence?
A smile makes a big difference. I'm working with Jergens, so I do believe every great moment, whether it's a red carpet moment, office carpet or living room carpet, does start with having great skin. For example, Charlize Theron in her white Dior dress and short hair, if she didn't have the right sun-kissed glow, that dress would've totally washed her out and she would've looked like a nurse. For everyday, you can take a simple body moisturizer like Jergens Natural Glow. Women are always on the go, we're in a rush, we don't need to add nineteen things to our beauty routine, so I like that product in particular because it moisturizes your body. Anytime you want to throw in  a bikini, short shorts or wear a little dress, I think everyone feels more confident when they have a little bit of color, especially for winter. You do it for you, so when you look in the mirror you feel like there's a little color and everything looks a little better.
What is something that women constantly overlook when they get ready for a big party or event?
There's a couple of things, like having the right undergarments. It's called a foundation for a reason. I don't think people realize what goes on underneath a red carpet gown, even a gown that looks draped on a body might have a sewn-in corset. People wonder how a celebrity wears something backless without a bra, but we just take a bra and we cut the straps and handstitch. I think women overlook the simplicity that your average drycleaner can do a simple alteration for $10 and can make things look better. It's about having the right bra, right support, no pantylines, just the right foundation.
What's new and different with the Jergens Natural Glow reformulated range?
There used to be an issue where people were afraid of self-tanning products because they had a self-tanning odor, but Jergens spent years in the lab developing technology so that there there is no self-tanning odor at all. It's not being masked by overwhelming, flowery perfume stuff, it has scent but a nice, clean, pretty light scent. They've redesigned packing, for a sleeker, more metallic look. They also spent a lot of time developing a new odor, streak-free, easy to apply, different formulations – one for your face, body. So when you're in a rush, like going on a vacation or you have an event in 3 days and you want to wear a mini dress, it's easy to get that glow.
Are you an employer? Post your job here.
Are you a job seeker? Find fashion jobs here.
Posted on Wednesday, March 6, 2013
|
0 notes
| tagged as:
about
Style Nine to Five is a fashion career website for Canada - Vancouver, Calgary, Toronto and Montreal! Find great opportunities in the industry and advice from top leaders in the industry!
fashion jobs