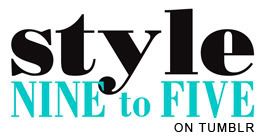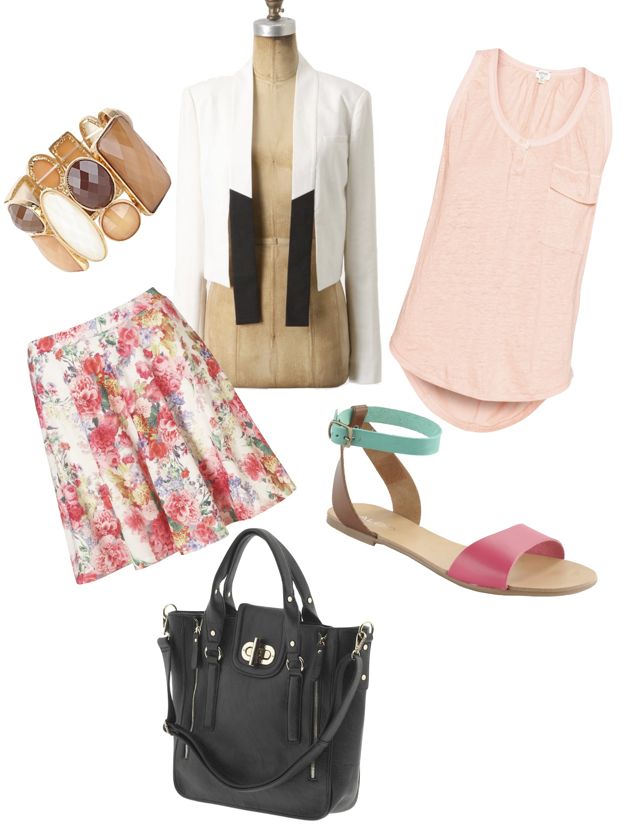 Call your best gals, grab your cutest skirts and sandals, and hit the town. There's a lot to do in Vancouver, especially in the summer.A night (or day) on the town could mean an outdoor margherita on Bridges patio, a delicious glass of wine at the Alibi Room, or a picnic at Kits beach.
Wear something sweet, simple, and bright for summer. You want to be comfy enough to walk 4th ave or Main, and dressed well enough to grab a drink at the Boathouse. The cropped blazer is a great piece to take a casual look into a nighttime appropriate outfit. Flat sandals are comfy enough to walk around in, but cute enough to wear out. The oversized handbag is sleek enough for the evening, and big enough for a small bag of makeup and a scarf in case it gets a little chilly. You don't need to wear athletic gear to be comfortable ladies, it's all in the details.
1. Anthropologie Blazer, $150
2. Forever 21 Bracelet, $11
3. Melie Bianco Handbag, available at Piperlime, $80
4. Wilfred Top, available at Aritzia, $55
5. Topshop Skirt, $45
6. Aldo Sandals, $60
By: Jo BouSaleh, Vancouver of Hunter and Hare 
Are you an employer? Post your job here.
Are you a job seeker? Find fashion jobs here.
Posted on Friday, April 27, 2012
|
0 notes
| tagged as:
about
Style Nine to Five is a fashion career website for Canada - Vancouver, Calgary, Toronto and Montreal! Find great opportunities in the industry and advice from top leaders in the industry!
fashion jobs